Amazon SUCK! The last few weeks I've purchased a lot from Amazon, from Light Bulbs to Coffee Makers. My recent experience of them is, when they f*ck it up they really go all out!
My last 4 Amazon Orders have been a total waste of time & effort.
I've wasted enough time complaining to Amazon to convenience & simplicity of buying from Amazon is then wasted on their often pointless customer services.
So today having put up with far more than is acceptable I tried to close my account. It should be noted he (The Amazon Support Guy) was happy to discuss the account having passed security. But closing the Account required my CARD NUMBER to be verified.
Amazon really do know how to make a cockup! So on Amazon said my Item, had been delivered to number 62, to someone called Claire. I went to 62 and they had no idea who Claire was. On The Amazon Rep refunded the order and credited me with £5.00 as way of apology. When asked to close my account, I failed verification. I asked to speak to a manager. Unfortunately the was no manager free – so a call back was arranged! So on They was a delivery. The delivery guy a. did not speak English. Makeing interaction impossible and b. did not know what the item was, so I had to accept it! Behold! it was Bluedio Ci3 (Camel) Bluetooth 4.1 Wireless Sports Headphones Sweatproof Running Earbuds with Mic (Silver/Black) Now when (as agreed on ) the manager calls me i'll arrange collection.
UPDATE
As if more proof Amazon suck was needed a second pair of Bluedio Ci3 (Camel) Bluetooth 4.1 Wireless Sports Headphones Sweatproof Running Earbuds with Mic (Silver/Black) tuned up! Again left in a public area! on top of the letter box with no way a disabled person could get them!
Last few weeks I've used amazon a lot for a number of things.
Last week despite having problems I placed a number of orders for > £400 of stuff. I'm constantly on the phone to your customer services as the drivers constantly leave the items on the doorstep! As I've explained I'm disabled and need the driver to hand me the item. Today the supervisor tried to brush me off with a limited time the driver has to make deliveries. I open the door In < 1 minute, hear them outside messaging with paper work. The have 3 seconds to open my door and hand me them item.I purchased prime for deliveries – you've failed to do this properly as result I'd like a full refund and you can close my account. Any item left on the doorstep will be returned.
On a few item where left again on the doorstep. So again I call Amazon and closed my account. The convenience of Amazon is destroyed by having to call them for each delivery.
On Amazon charged £6.00 to my card. This means Amazon had kept my account details after I closed my account. Whats more annoying my Kindle will no longer update.
Close Amazon Account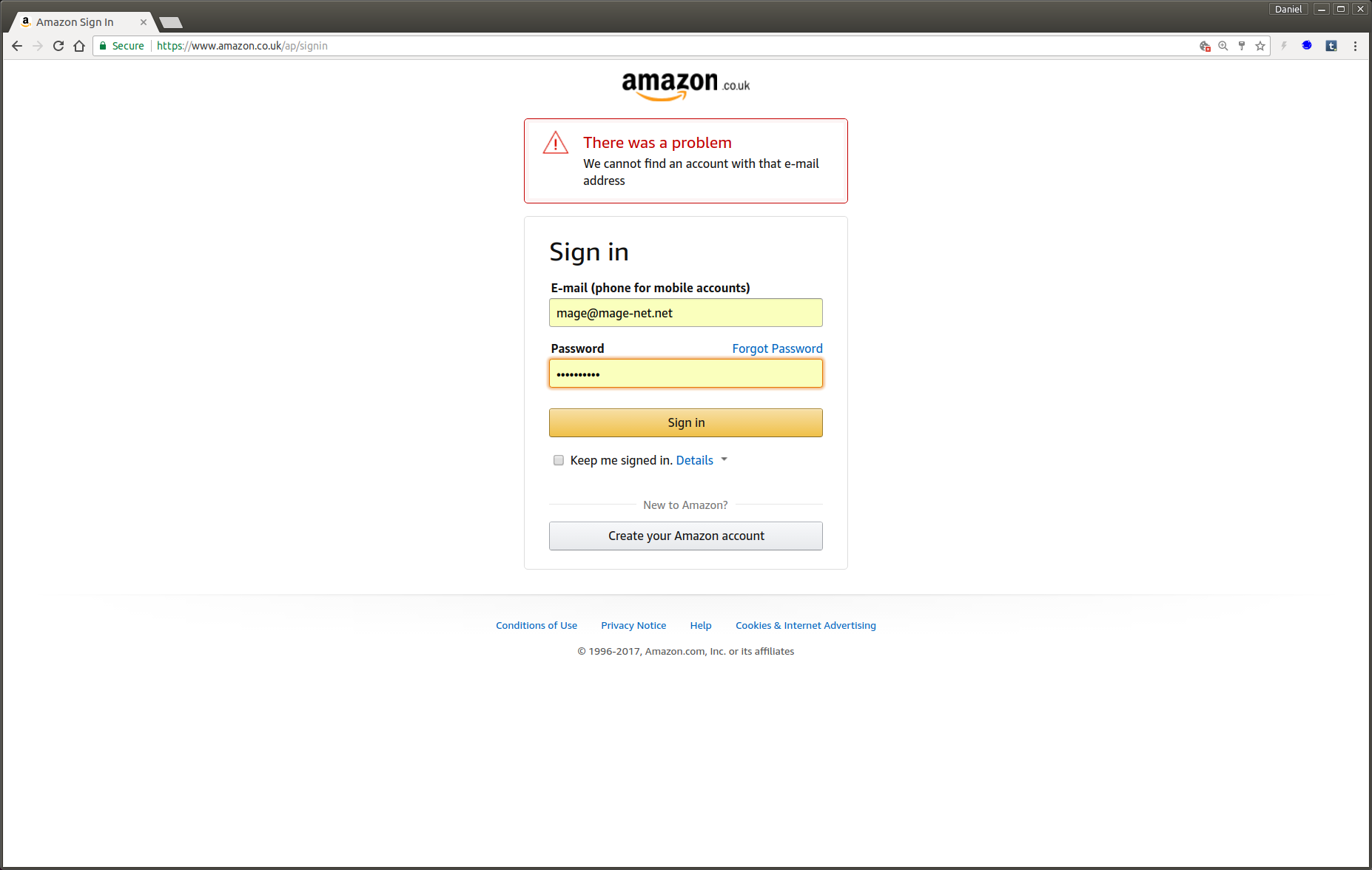 I closed my Amazon Account on

By Daniel McMorrow Photographed in Haringey, North London