Issue
On I was expecting 3 parcles from Amazon.
I got the normal "your parcle is n. stops away" notification on my phone from the app.
The Communal Door bell went off, I pressed my button (to unlock the door). The Delivery Agent promptley left my items on the floor.
After several very unhelpful amazon Customer Reps. A message was sent to
Executive Customer Relations (Department)
asking for a phone call.
On (5 days later) I got an email.
On
Lori
emailed me
I understand you requested a phone call. Please know that due to the nature of the complaint and we have already previously confirmed the delivery process to you, all communication will be via email.
So they had my PHONE CALL request and decided to ignore it. The phone request is a Reasonable Adjustment
Also having confirmed the delivery process is irrelevant as the complaint is about the delivery process not working.
As mentioned previously, the third party delivery service providers delivering parcels to you are independent and they engage drivers directly as self-employed contractors. Amazon cannot instruct drivers, who are engaged by third party delivery services providers, to enter your flat.
Well that line has changed so much i've lost count! During the covid19 Social Distancing Farse my parcles could not by handed to me as we had to maintain distance. So I put a chair just behind my door for parcles (used by Royal Mail, DPD etc)
I've checked and the 3 parcels on were Delived by Amazon, so her comment is just stupid.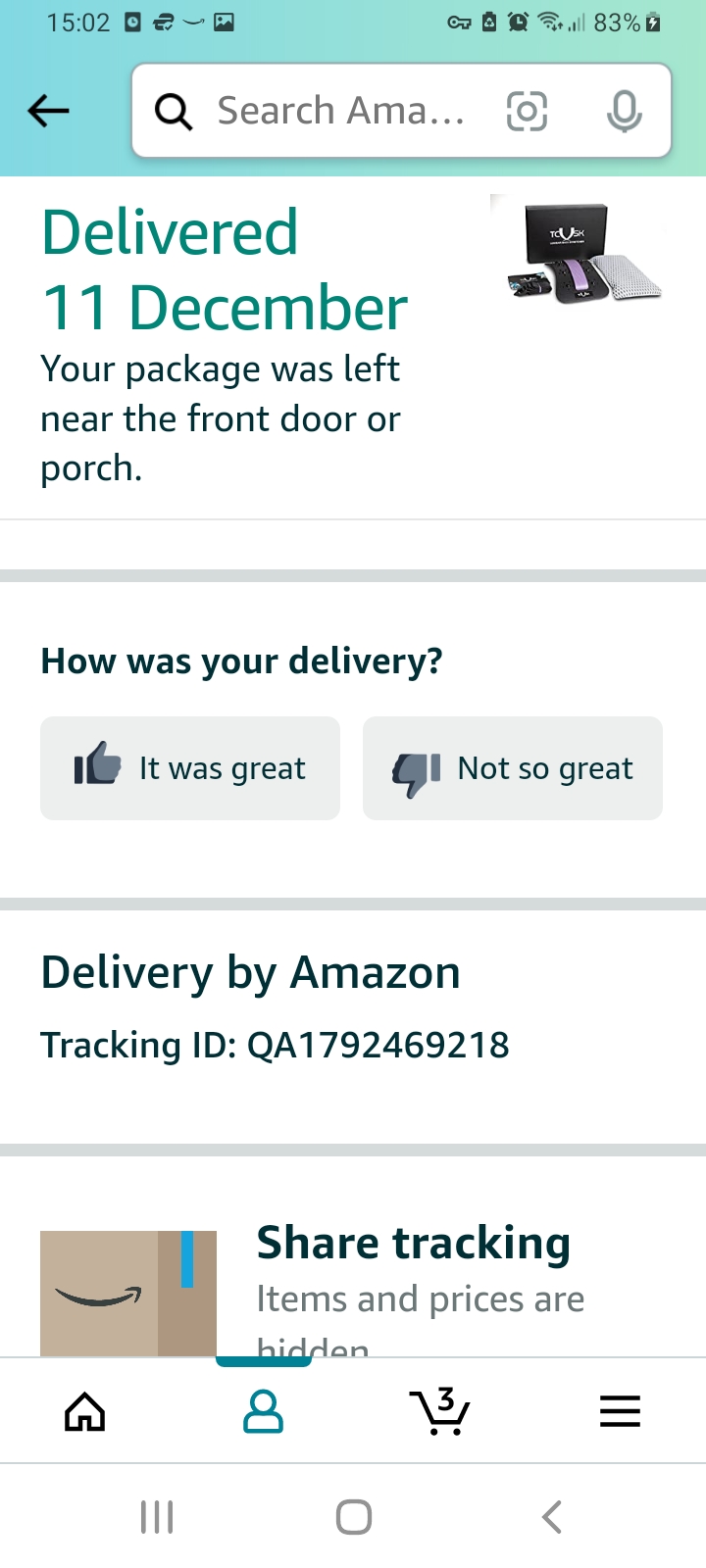 On
Lori
emailed me
As stated previously the drivers cannot go inside your door to the chair to leave parcels. The Drivers will only be able to leave parcels outside or at your front door but not go over the threshold. Please clarify what happened in this instance and we can look to see the best options.
So the dilivery agent rings the communal door bell, This rings a bell in my kitched. In the Door Bird app on my phone. I'm presented a picture (like below) from the app I can open the door.
Once in the Communal Hallway The dilivery agent will need to wait for me to open MY door and HAND ME the parcle.
Comming Soon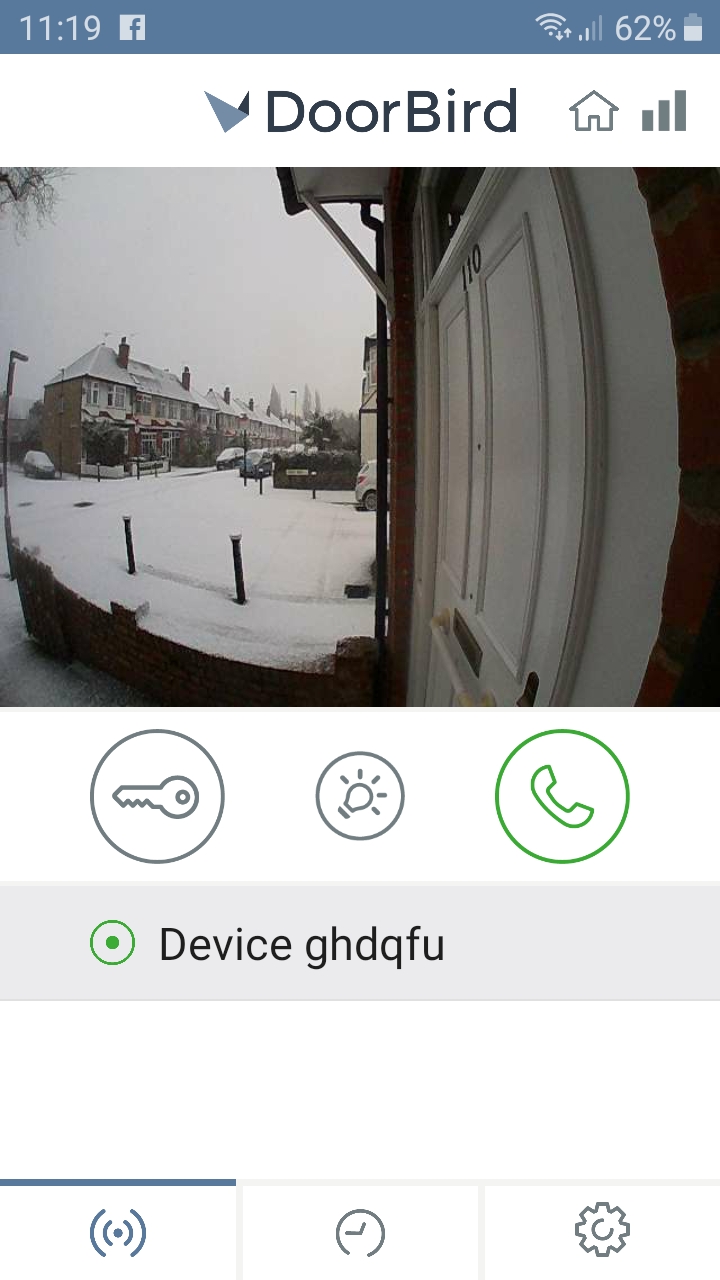 On I sent email to chloe@chloesmith.org.uk as the Ministers for disabled people. This was forwarded to ministers@dwp.gov.uk.
On "DWP" Responded.
I've email my MP several times on this matter so far all I've got is an Automatic Reponse. So I asume she dosen't want to be reelected as Uesless would be nice.
Events by Date
You need to contact Department for Business, Energy & Industrial Strategy enquiries@beis.gov.uk
Unfortunately, this is not a matter on which the Minister for Disabled People, Health and Work can intervene. Whilst the Minister has a Cross-Government role on Disability issues, each Department – and their respective Ministers – is responsible to ensure that their policies meet the requirements of equality legislation.
 email to chloe@chloesmith.org.uk as the Ministers for disabled people
Hello,
I've previously contacted your colleagues and former Ministers for disabled people.
My MP (Catherine West included in email) advised me "To write to the Minister for Disabled People, Health and Work, you can find Justin Tomlinson MP's contact details online here: {SNIP}" without response.
I've also wrote to the Governments Disability Unit without response.
I'm lead to believe Catherine West emailed her contact within Amazon and I'm unsure of the outcome.
The behavior of Amazon is unacceptable. They have been unable to resolve delivery issues with my purchase in SIX YEARS
The excuses keep changing. During Covid19 Social Distancing I Put a chair just behind my door. As handing me my purchases directly was no longed advised. They now say they can't do this
yet won't wait for me to be able to be handed the purchases. During the pandemic Not one delivery agent was wearing a mask.
FOI request to Department for Business, Energy and Industrial Strategy. They responded with
Advice given to Home delivery companies regarding Covid 19
The most impotant part…

This guidance does not supersede any legal obligations relating to health and safety,
employment or equalities, and it is important that businesses or employers continues to comply
with their existing obligations including those relating to individuals with protected
characteristics. It contains non-statutory guidance to take into account when complying with
these existing obligations.

The Equality and Advisory Helpline have written to Amazon multiply times on my Behalf and never got a response. I've sent several claims and never got a response.
Lori (my executive level contact) stated on 17th (in response to issue on 11th) "Otherwise further communication may not be replied to." and "I appreciate you have experienced some delivery issues and I would like to clarify what the issues were. Due to the ongoing nature of the delivery issues you have experienced, we do need to keep a record via email of what you would like the driver to do." and the major issue
"Good Morning Lori from Executive Customer Relations here. I understand you requested a phone call" said in an email.
They constantly flout equality laws.
Lori asked on 17th if the incorrect items delivered on 11th where still in the communal hallway of the floor.
Yet Delivery business like Amazon have twisted the Covid19 advice and Putting disabled customers at a disadvantage.
The attached image is the message Amazon send out when something is purchased.
Mr McMorrow

email from cs-reply@amazon.co.uk To mage@mage-net.net

Dear Mr. McMorrow,

Im Shonna H. of Amazon's

Executive Customer Relations (Department)

My colleague

Lori

is currently out of the office and will return tomorrow.

As they are most familiar with your enquiry, we'd appreciate your patience in allowing them to follow-up with you then.
I'll make sure your phone call is brought to their attention.

Amazon.co.uk {EMAIL SIGNTURE REMOVED}

email from ecr-amzl-replies@amazon.co.uk To mage@mage-net.net

Dear Mr McMorrow,

Good Morning

Lori

from

Executive Customer Relations (Department)

here. I understand you requested a phone call. Please know that due to the nature of the complaint and we have already previously confirmed the delivery process to you, all communication will be via email.

My sincere apologies that your parcels on 11 December 2021 were not delivered to your satisfaction.

As mentioned previously, the third party delivery service providers delivering parcels to you are independent and they engage drivers directly as self-employed contractors. Amazon cannot instruct drivers, who are engaged by third party delivery services providers, to enter your flat.

Please confirm which items you have not received and are still outside your flat door, we can organise a driver to come round and knock again to allow you time to come to the door to answer. The Drivers as we have stated cannot enter inside your property to deliver.

To contact me, please email me to ecr-amzl-replies@amazon.co.uk, marking the subject line for my attention,

Lori

and I will endeavour to reply at the earliest opportunity.

Amazon.co.uk {EMAIL SIGNTURE REMOVED}

email from ecr-amzl-replies@amazon.co.uk To mage@mage-net.net

Dear Mr McMorrow,

This is

Lori

from

Executive Customer Relations (Department)

and thank you for your emails.

I appreciate you have experienced some delivery issues and I would like to clarify what the issues were. Due to the ongoing nature of the delivery issues you have experienced, we do need to keep a record via email of what you would like the driver to do.

As stated previously the drivers cannot go inside your door to the chair to leave parcels. The Drivers will only be able to leave parcels outside or at your front door but not go over the threshold. Please clarify what happened in this instance and we can look to see the best options.

Please note that we strive to respond to all enquiries in a professional and courteous manner; we request that you show us the same respect in the future.

Thank you and have a nice rest of your day ahead!

Amazon.co.uk {EMAIL SIGNTURE REMOVED}

email from ecr-amzl-replies@amazon.co.uk To mage@mage-net.net

Dear Mr McMorrow,

This is

Lori

again with Amazon.co.uk

Executive Customer Relations (Department)

. Thank you for your emails.

Without the requested information, we'll be unable to assist you further regarding this delivery. Should you like to provide the information requested, feel free to reply to this email. Otherwise further communication may not be replied to.

Please note that the

Executive Customer Relations (Department)

Department liaises with customers on behalf of Amazon's most senior executives.

Should you wish to write directly to the Amazon.co.uk Managing Director,

Mr John BExecutive Customer Relations (Department)

Department liaise with customers on behalf of Mr Boumphrey, please be advised that a reply to any correspondence sent to Mr Boumphrey, will be sent from this department.

Additionally, I do understand that you may feel frustrated by some of the information given to you, or the fact that your issue has not been resolved as quickly as you would like, but I would also ask that you please refrain from using any inappropriate language or behaviour when contacting us.

We expect our staff and those selling on our website to be respectful at all times, and we would in turn ask the same from our customers. We do reserve the right to terminate a call, refuse access to the website, terminate accounts, or cancel orders at our discretion if inappropriate language or behaviour is used. More information on this can be found in section 7 of our conditions of sale:

https://www.amazon.co.uk/gp/help/customer/display.html/ref=footer_cou?ie=UTF8&no…
Please also review the following link as this will provide information as to how closure of your account may affect you:
https://www.amazon.co.uk/gp/help/customer/display.html/ref=help_search_1-1?ie=UT…
I hope this helps. Have a great day!
Did I solve your problem?
If yes, please click here: {SNIP}
If no, please click here: {SNIP}

Amazon.co.uk {EMAIL SIGNTURE REMOVED}