When Amazon they f*ck it up they really go all out!
I've wasted enough time complaining to Amazon the convenience & the simplicity of buying from Amazon is then wasted on their often pointless customer services.

Issues from 1st January 2021.
Had a phone call from
Executive Customer Relations (Department)
it was mostly pointless as they did not fill me with confidance she could see my point,
However I dd learn that the Email managingdirector@amazon.co.uk is/was working.
The question becomes now why have the ignored 60 of my emails?
Examples: One

They respond, then go slient.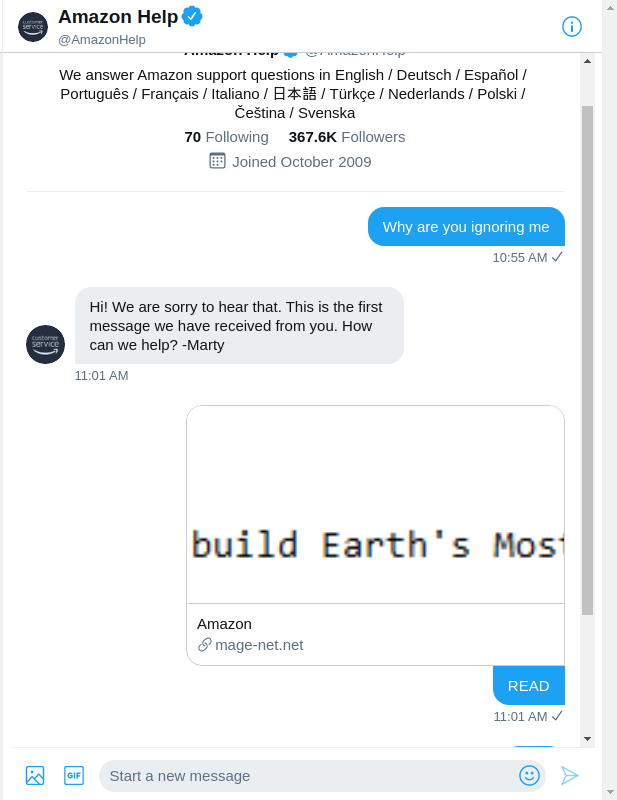 Dear Daniel McMorrow,
My name is

Mritunjay

and I work within Amazon

Executive Customer Relations (Department)

Please accept my sincere apologies for the inconvenience caused with regards to the delivery of your Order 204-2253092-7819539.

I have checked the above order for you and confirmed that there was no delivery instructions added to your above order.

As per latest tracking on the order it say that it was delivered on . (

Yes, I have the picture of driver without a mask

)
Could you please confirm if you have received the above order if not then we will take appropriate action.
Should you require any further assistance kindly contact us back we will be more than happy to assist you.
I hope this helps. We look forward to seeing you again soon.

Mritunjay J
Delivery Instructions still not being followed.
At best you could claim stupidty, at best balled-face-lies! On my MP was told

We have worked with the Delivery Station team which manages the deliveries for Mr McMorrow's parcels and have ensured that Mr McMorrow's requirements have been relayed to the relevant teams to ensure that his delivery will be compliant with his specific requirements.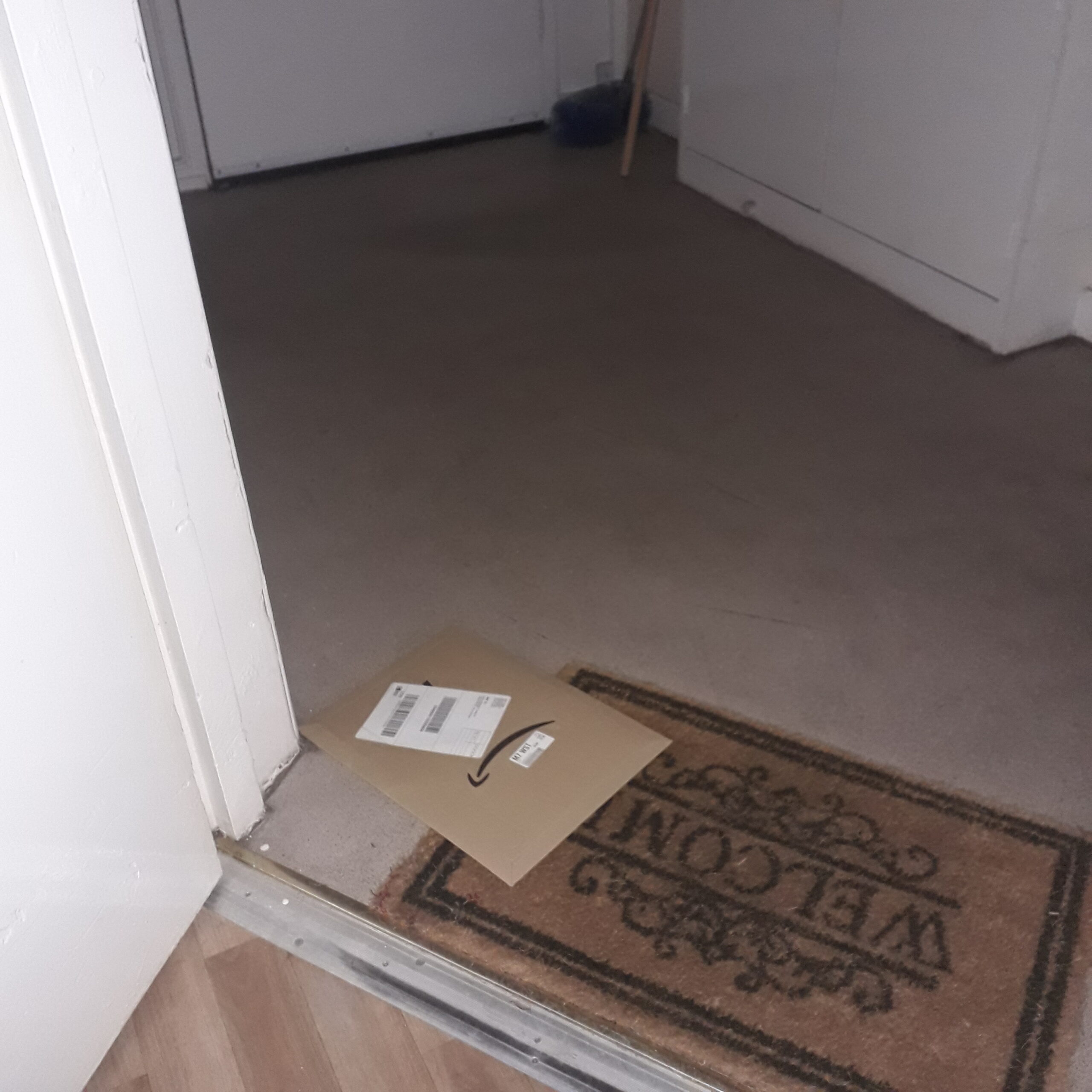 Dear Mr McMorrow
Thank you for your email below.
We understand that a member of our

Executive Customer Relations (Department)

team is coordinating a response and will be back in touch again shortly to confirm how you can proceed with your data subject access request and also address the other matters raised.
Regards,
For and on behalf of Amazon UK Services Ltd Legal Department
Before I sue Amazon and Amazon Logics into the Ground for disability discrimination any final words.
Mr McMorrow
I was talking on twitter and…
Just for future reference this would be the email of the ASUK legal team
amazon-uk-limitedlegal@amazon.com

And the EU legal team would be
amazonserviceseu-legal@amazon.lu
DSARs team handled by ASUK
uk-dsars@amazon.com
— Jamie Smith (@jamiesmith___) January 25, 2021
mY ORDER was delivered. Not only was the driver not wareing a mask. He haded the item dirctly to my career.
Thank you for this update.
I'm sad to say no one has been in contact with myself.
The claims made by Amazon are simply not true. 24×7 customer service is pointless as each section of Amazon is independent. So my case was being locked after by ECR Executive Customer Relations but when you call the published help number they can only email ECR. Who when they respond do via email not phone as requested.
See www.mage-net.net.net/amazon
Daniel
Dear Daniel,
Further to my enquiries with Amazon on your behalf, I have now received the response copied in italics below. I am pleased to hear that the Customer Service team have been in touch with you directly, and I understand the Delivery Station team managing deliveries to your home have ensured your requirements are relayed to the relevant teams.
I do hope this update is helpful and am glad I have been able to assist.
Best wishes,
Catherine

Dear Catherine,
Thank you for your email on behalf of your constituent Mr McMorrow. I lead Amazon's public policy team in the UK and Ireland. Please accept my apologies for the delay in responding to you.
I am sorry to hear about the problems Mr McMorrow has experienced with the delivery of parcels. I wanted to provide an update on the matter since bringing this to your attention.
Customer obsession is one of Amazon's core principles and it is at the heart of everything we do. We are grateful for all customer feedback we receive and continually make improvements to our services.
We have very high standards for our delivery service providers. The vast majority of deliveries are received without issue. However, in the rare case where something occurs we work hard to investigate and Amazon Customer Service is available 24/7 to help customers with any matters related to their package delivery.
We have worked with the Delivery Station team which manages the deliveries for Mr McMorrow's parcels and have ensured that Mr McMorrow's requirements have been relayed to the relevant teams to ensure that his delivery will be compliant with his specific requirements. The team will be able to monitor the situation and to ensure no further issues are encountered. The Customer Service team has also been in touch with Mr McMorrow directly to update him on the matter.
Best wishes,
Director, Public Policy UK & Ireland
Amazon UK