Priti Patel says cutting some disabled people's benefits by £30 a week is justified I don't like insulting anyone but she's a witch!
Claimants in that group may have a "limited capability" to work but this does not mean they cannot work at all and so they should be helped out of the "benefits trap", Ms Patel said.
Access To Work (AtW)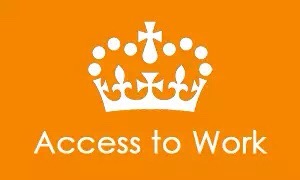 By Unknown
AtW Website

Date uploaded: October 02, 2014
Access to Work is a scheme "managed" by Jobcentre Plus. Its has a simple aim "assist disabled people into work"
this aim is the layered in hundreds of layers of Bureaucracy
A Fantastic example of this is eligibilit
Eligibility should be "Are you disabled?"
Minister for Disabled People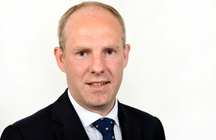 By Unknown
Parliament Website
Website
Justin Tomlinson Profile Picture
As a disabled "young" man I like to state this man does not in anyway represent me.
So in Parliament we've had… Esther McVey, Mike Penning, Mark Harper and now Justin Tomlinson
Voted very strongly against raising welfare benefits at least in line with price
Voted strongly for reducing housing benefit for social tenants deemed to have excess bedrooms ("bedroom tax")
Voted very strongly against paying higher benefits over longer periods for those unable to work due to illness or disability
So he clearly understands the difficulties faced by disabled people.
Other voting record…A selection of Justin Tomlinson's votes
Fit Note
While an employer can IGNORE this the whole system has been built on quicksand.
I was found fit twice once by by GP and once by a occupational therapist found by my employer.
Until employers see the person not the disability nothing will change.
Equality Act & Public Sector Equality Duty (PSED)
The equality act states "reasonable adjustments" must be made to accommodate an individual's disability.
"Reasonable" is never defined, so an employer can say the changes are unreasonable.
My former employer (A Hospital) said there was no need to invoke "reasonable adjustments" as I was unfit to work. Having the "adjustment" may have made it practical but as the did not produce a list they could not assess me against them.
My former employer (A Hospital) produced a risk assessment of the 'area' I'd be expected to work in. The only thing this assessment proved is the failed to accommodate any disability.
TwoTick
A PR Stunt by JobCentre Plus its unmanaged and completely pointless.
The scheme has no way to compare to business with Two Tick.
Once awarded there is no mechanism for it to be removed, allowing a business to portray disability awareness.
Disability Confident

Another PR Stunt by DWP
It was embarrassingly revealed that only 400 business had signed up dwp exposes ids lies about success of disability confident campaign
Employment Tribunal
It Would be lovely to believe noting ever goes wrong, but back in reality an Employment Tribunal (ET) offered a small window of hope. An independent body would examine the dispute and make a finial statement.
This now has been removed as a FEE has been introduced for making an ET Claim & The Hearing.
Employment tribunal fees
| Type of case | Claim fee | Hearing fee |
| --- | --- | --- |
| Unpaid wages | £160 | £230 |
| Redundancy pay | £160 | £230 |
| Breach of contract | £160 | £230 |
| Unfair dismissal | £250 | £950 |
| Equal pay | £250 | £950 |
| Discrimination | £250 | £950 |
| Whistleblowing | £250 | £950 |
| Groups or multiple claimants | See the fees list | See the fees list |
| All other fees | See the fees list | See the fees list |
Priti Patel
For completeness…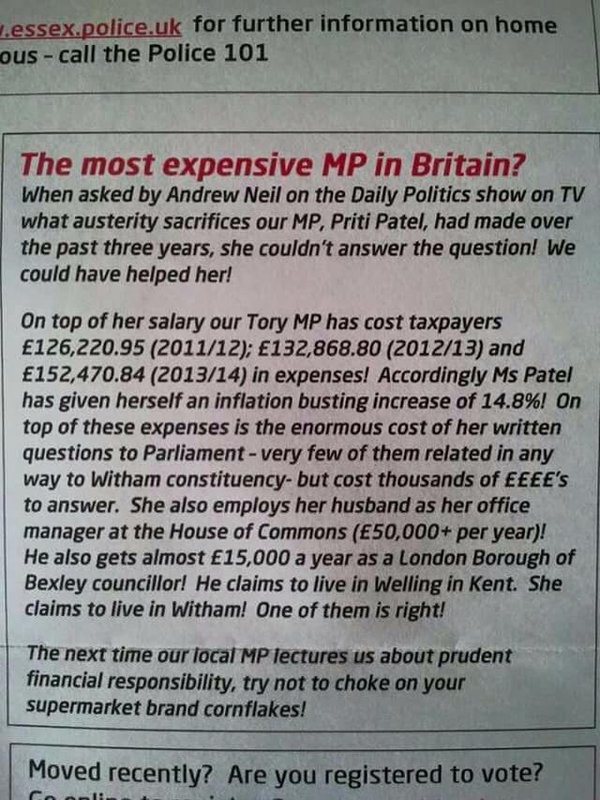 The Tories' new DWP minister wants to bring back capital punishment
UPDATE