I've lost count of the lies.
At the heart of our manifesto is a simple proposition:
we are the party of working people, offering you security at every stage of your life.
If you're looking for training or a good job; if you want to buy your own home; if you're raising a family and need help with childcare or a great school place; if you fall ill and need to rely on our NHS; if you are reaching retirement and want real security – we are there for you.
These past five years have been a critical period for our country.

Let's examine this rather insulting claim…
Childcare
http://www.careappointments.co.uk/care-news/england/item/early-years-experts-issue-warning-over-tory-childcare-plans
At the moment, Government funding does not cover the cost of delivering 15 hours of childcare for three- and four-year olds, and so it has been left to providers and parents to make up the shortfall.
So the current 15 hour allowance is unaffordable. But I'm sure they have a policy to address this… No! Don't be silly.
Schools
https://news.tes.co.uk/b/news/2015/02/02/cameron-schools-to-face-39-difficult-39-real-terms-cuts-under-tories.aspx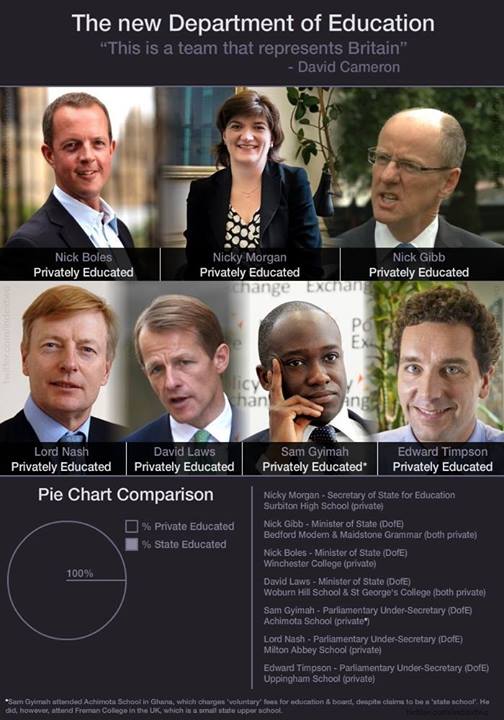 So ALL the people that manage education have never been in a public school.
Nicky Morgan
Retirement
Lord Bichard: Retired people could do work for pensions
And although such a move might be controversial, it would stop older people being a "burden on the state"
I did not realize my 80+ nan who has paid tax all her life was a Burden