ESA is one of two benefits I get.
For 3years I had to fight to go back to work. I ask endless streams of people for help in going back (Minister for Disabled People, Local MP,NHS Employers, Chief Exec (of my trust), Chairman (of my trust), GMC, CQC, ICO & The NHS Equality and Diversity Council (EDC)
In the end work won and I resigned.
The Benefit of me going back to work is not just finical, its social & physical.
I was given no support for going back to work. Work insisted I was unfit for work. After 3 years maybe I belive them?
iain-duncan-smith-cut-disabled-5991605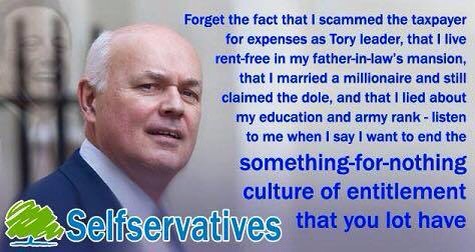 Question: Should disabled benefits be cut? Answer: 92% No