I don't normally lower myself to juvenile name calling, but how this tit ever got the job of Minister For Disabled People is more proof that Mr Cameron is having a mental break down – no doubt caused by his endless lies.
So in Parliament we've had… Esther McVey, Mike Penning, Mark Harper and now Justin Tomlinson
Voted very strongly against raising welfare benefits at least in line with price
Voted strongly for reducing housing benefit for social tenants deemed to have excess bedrooms ("bedroom tax")
Voted very strongly against paying higher benefits over longer periods for those unable to work due to illness or disability
So he clearly understands the difficulties faced by disabled people.
Other voting record…A selection of Justin Tomlinson's votes
As a disabled "young" man I like to state this man does not in anyway represent me.
Ministers
I wrote to both Mike Penning & Mark Harper (here) as Minister For Disabled People and got a lovely letter back saying the Minister was too busy.
Bedroom Tax
I'm subject to this "tax" and it purpose is valid. Free up larger social housing where under occupied.
I'm sure no one could argue this is unacceptable. However i've been trying to move for over three (3) years – with no success.
I've been offered places with stairs. Due to being in a wheelchair stairs are unacceptable.
I was talking with a friend (not sure who or why) but a better "tax" would be if you turned down an acceptable property this would then be a "fine" for not moving, rather than a blanket tax.
UPDATE
minister-for-disabled-people-justin-tomlinson-mp-explains-welfare-changes
His first artical with no content at all. There a re no views or explanations on the welfare cuts. He's simply repeats the Torie line of "Making work pay"There was nothing on the claim "The welfare cuts have hit disabled people harder"disabled-people-the-hardest-hit-in-welfare-reform
He invites artical ideas from readers…
This is my first article for Able Magazine and I want to use this platform to talk about the real issues that affect disabled people. If any readers have a specific topic that they want to hear about then please feel free to contact the Magazine – or me directly via Twitter – with your suggestion. You can find my profile @MinisterDisPpl
My few ideas… Bedroom Tax, Access to Work, Disability Confident, Two Tick, Why someone with his voting record (see above) would make a bad Minister for Disabled People or the BIG one why referring to non-disabled people as "normal" makes you a brain dead tit… And totally unfit for public office.
UPDATE
So Debbie Abrahams appointed as shadow minister for disabled people
This is a good appoitment and I look forward to the carnage.
UPDATE
I've said before (and I'll say again) as a disabled "young" man this tit does represent me in any way.
Having said that the BBC news to clarify where the 14,000 figure came from because either the DWP are doing stuff without regard for the consequences or he lied.
UPDATE 2
So I searched ablemagazine.co.uk and found 1 Article so saying…
…I want to use this platform to talk about the real issues that affect disabled people.
he meant what exactly….
UPDATE
I discovered the name change for The Minister for Disabled People to Parliamentary Under Secretary of State for Disabled People
I'm not sure removing Minister from his title was the best move. It now sounds very clinical. My big issue its its got legal motivation behind it…
Title
UPDATE
I have no words!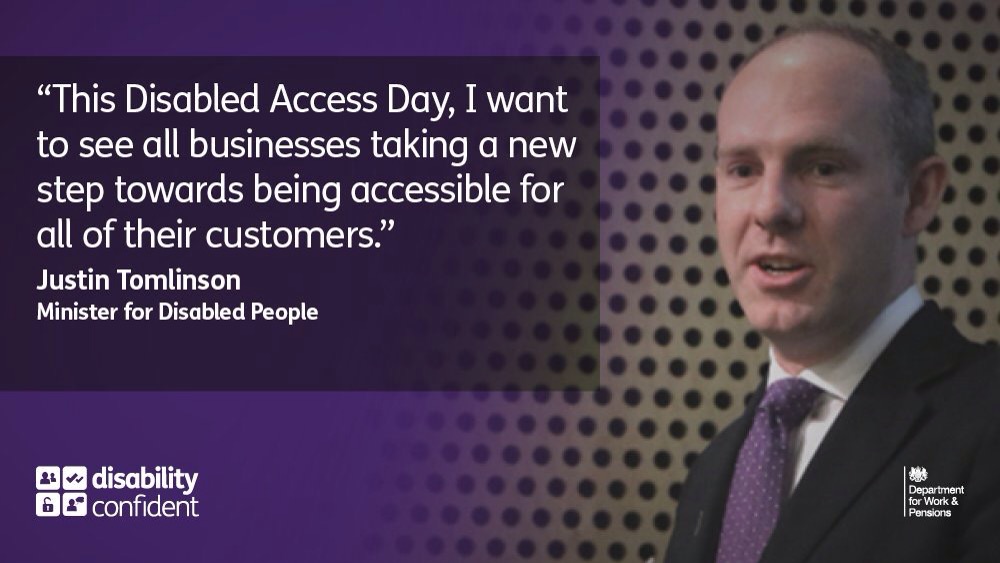 UPDATE