I don't like name calling but David Cameron is an arse, and is clearly undergoing some kind of mental breakdown no doubt brought on by his endless lies.
NHS established
The NHS is born on July 5 1948 out of a long-held ideal that good healthcare should be available to all, regardless of wealth.

When health secretary Aneurin Bevan opens Park Hospital in Manchester it is the climax of a hugely ambitious plan to bring good healthcare to all. For the first time hospitals, doctors, nurses, pharmacists, opticians and dentists are brought together under one umbrella organisation that is free for all at the point of delivery. The central principles are clear: the health service will be available to all and financed entirely from taxation, which means that people pay into it according to their means.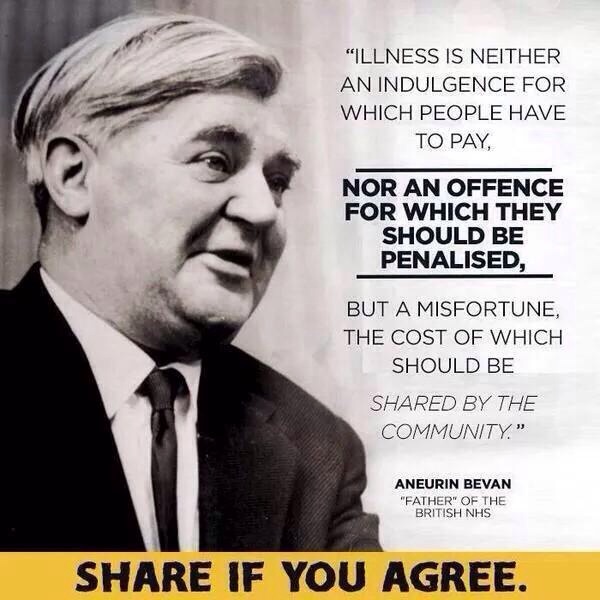 Let's be clear Mr Cameron is privatising OUR NHS
The legislation also fulfils the definition of privatisation proposed by Minister of State for Policy, Oliver Letwin, MP, as laid out in his book, "Privatising the World":
"It typically takes one of three forms: contracting out of government, deregulation of activities previously dominated by the public sector, and sales of public assets to existent private sector companies…these are important and powerful tools, each of which is particularly suited to the privatisation of a particular aspect of the public sector: contracting out for public services, deregulation for statutory monopolies, and trade sales for companies in poor financial condition
The legislation the above refers to is the Health & Social Care Act
The biggest change in the Act, is….
It removed from the Secretary of Health responsibility for the health of citizens, which the post had carried since the inception of the NHS in 1948.
Perhaps most infamously, the Conservatives repeatedly promised before the general election that there would be no more "top-down reorganisations" of the NHS (Andrew Lansley, Conservative Party press release, ). In a speech at the Royal College of Pathologists on , Cameron said: "With the Conservatives there will be no more of the tiresome, meddlesome, top-down re-structures that have dominated the last decade of the NHS.
Here
Mr Cameron also also keeps good company…
Maria Miller
She stole £90k+.
Iain Duncan Smith Who's welfare 'reforms' have resulted in a number of deaths.
http://ilegal.org.uk/post/21959/thread
Keep Talking Iain Your Idiot Ideas will run your party right out of office/
The list is endless – google it.
Side Note. I'm a disabled man (can't walk) I've been trying to go back to work since 2012 – with no success.
Esther Mcvey Who has been caught lying so many times we no longer believe anything she says.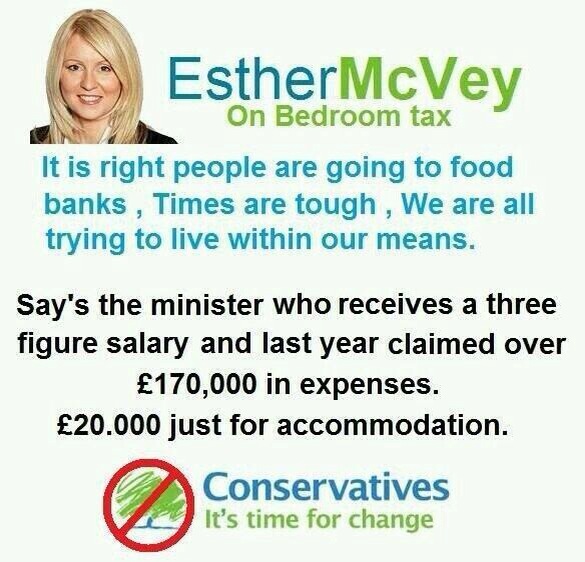 Mark Harper Employed an illegal immigrant to clean.
He's now Minister for Disabled People. As a disabled young-ish man he's in need of his P45!
Mark Simmonds Greedy little s**t
http://www.mirror.co.uk/news/uk-news/tory-minister-who-collected-over-4038097#.U-nqE_UWq0c.twitter
Lost my calm there, sorry.
David Cameron has used his first speech as Prime Minister at the Conservative Party Conference to call on the country to "pull together".

The Conservatives' slogan "We're all in this together" is "not a cry for help, but a call to arms", he said.
cameron-speech-were-all-in-this-together
So if you "play by the rules" Like Mr Barlow, who 'hid' money to avoid paying tax. http://www.bbc.co.uk/news/uk-politics-27364089
So after a FILLED attempt to close Lewisham A&E Health Secretary changed the law!
http://www.theguardian.com/healthcare-network/2013/dec/18/care-bill-clause-118-threatens-hospitals
They are now downgrading (not closing) several A&E Departments. By 'downgrading' read closing. The idea is to limit what these A&E Units are equipped to treat, so a heart attack is no longer treatable at these A&E units.
This clearly will impact on getting timely care for a time seventies illness.
andy-slaughter-mp-barred-meeting-7571919
The above is a recipe for death ! The biggest problem with this should be…
Whatever you think of these proposals, Imperial does not want to know. There will be no public consultation on the plans for Charing Cross and St Mary's. Nor do they care about adequately informing you. Public information on the closure of Hammersmith and Central Middlesex A&E has not started, six weeks before closure, but £300,000 has been paid to PR consultants, including £55,000 to M&C Saatchi.
So the democratic system no longer applies to YOUR health care.
It's local people who will be put at risk, NOT Mr Cameron or Mr Hunt. I'm not a political or economist. If anything I'm a pragmatist, I fully agree with the idea…
You can't please all of the people…
People have a right to decide what happens to their local services, taking away this right (for whatever reason) is wrong.
@CandHSoH http://saveourhospitals.blogspot.co.uk/
I will update this post, if you want to be informed subscribe.
UPDATE
UPDATE
@hammersmithandy: Devastating news for local #NHS as A&E closures and Charing Cross demolition get go ahead. #saveourhospitals http://www.andyslaughter.co.uk/devastating_news_for_local_health_service_as_a_e_closures_and_charing_cross_demolition_get_go_ahead
UPDATE
If I could not see this, I would not believe it. http://tompride.wordpress.com/2014/01/10/dwp-blames-cancer-patient-for-her-illness/
UPDATE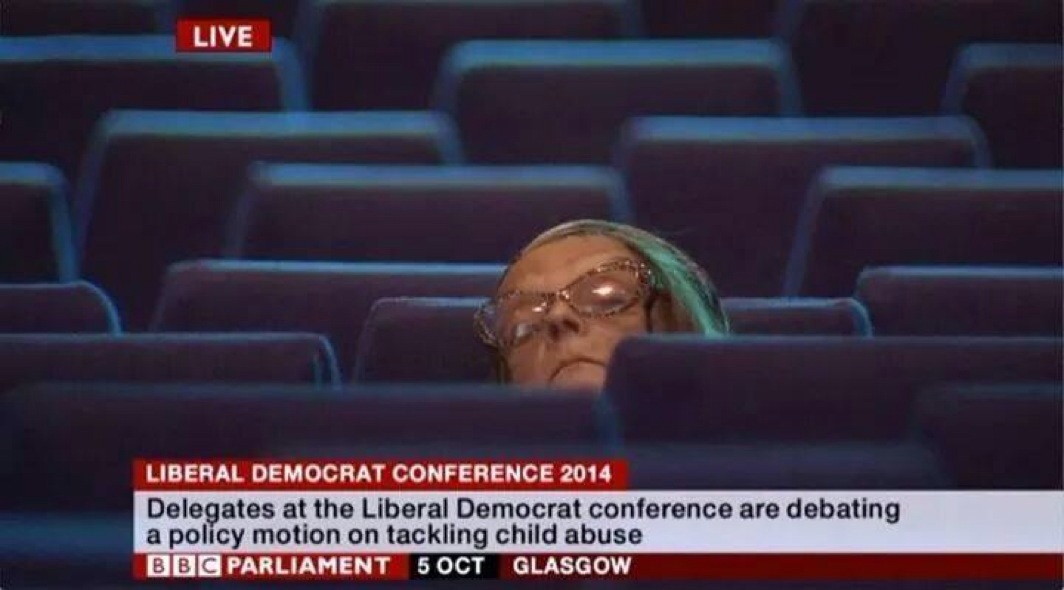 Says it all really.
UPDATE
david-cameron-will-be-seen-one-our-greatest-prime-ministers
KEVIN MEAGHER, The author of the above article is having a mental break down or it's an audition for a new career in comedy
I am however a BIG fan of debunking lies…so lets have a quick look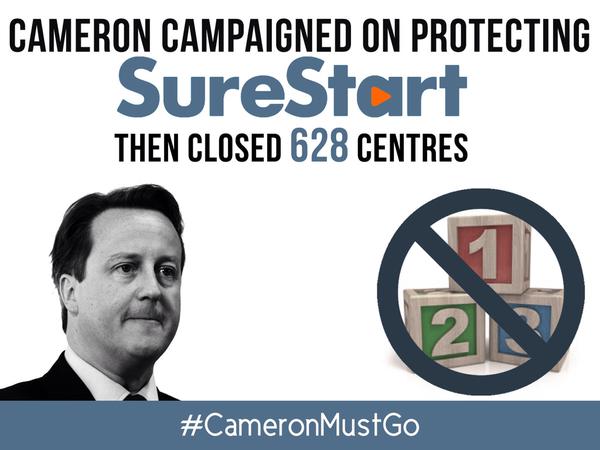 The BEST Lie
In a speech at the Royal College of Pathologists on In a speech at the Royal College of Pathologists on
Cameron said: "With the Conservatives there will be no more of the tiresome, meddlesome, top-down re-structures that have dominated the last decade of the NHS.
Here
Their has been an endless stream of high profile people getting aways with crimes I refer to maria miller, mark harper &Gary Barlow
UPDATE
A timeline of David Cameron's broken promise on Sunday shopping
UPDATE
Iain Duncan Smith quits over planned disability benefit changes
This made my day. In his apparent resignation letter he blamed…
they are not defensible in the way they were placed within a Budget that benefits higher earning taxpayers. They should have instead been part of a wider process to engage others in finding the best way to better focus resources on those most in need.
In full: Iain Duncan Smith resignation letter
The PMs response to the letter is an insult.
As a government, we have done a huge amount to get people into work, reduce unemployment and promote social justice
PM's letter in reply to Duncan Smith
Now I had job, I loved my job. I became disabled and was not allowed back.I asked my Local MP for help. I asked The Minister for Disabled People – Got nothing. Ok not true got a fantastic letter saying ministers are busy.
UPDATE – 2
UPDATE – 3
The real reasons behind Iain Duncan Smith's resignation have detonated a landmine in UK politics
UPDATE – 4
Stephen Crabb: New DWP Secretary criticised for links to 'gay cure' group
So I nothing of this MP whos somehow got the top job at the DWP. I'm sure Priti Patel is over the moon.
Having read his They 'WORK' for You profile I feel safe knowing he'll soon be as loved as IDS.
UPDATE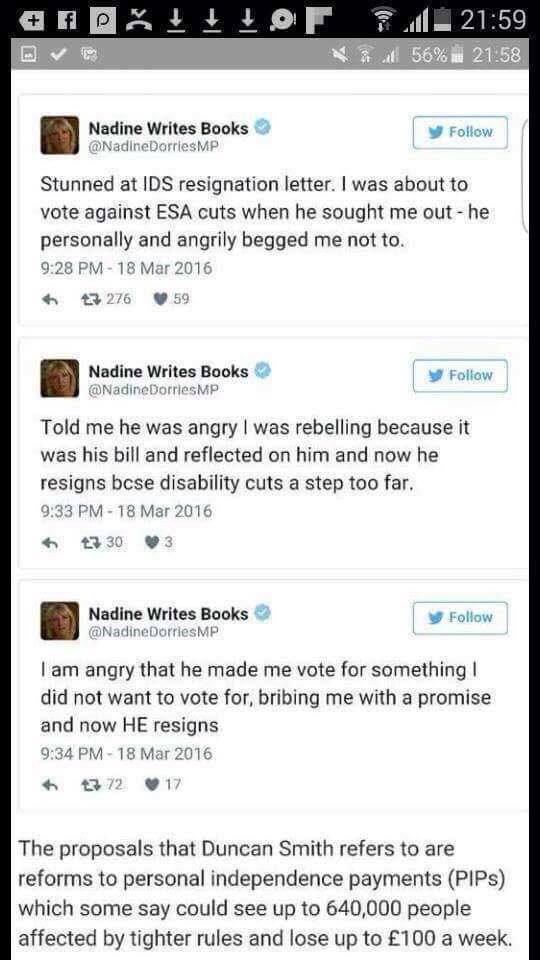 I understand PMs have a very low moral inner voice, however the Tory voice is stuck on mute. The recent Twitter display by Nadine Books over IDS registration, was an utter disgrace she basicly addmits to "selling" her vote. Her constituents voted for her to represent them not the intrestes of fellow MPs.
Her voting record. They 'WORK' for You tells a diffrent story, shes looking for scapegoat and IDS was their.