I'm a geek, I've setup networking for MRI/CT Scanners, Portable X-Ray machines, CCTV & Door entry systems.
the JUNK that is Smartthings
As a disabled man, Home Automation opens up a world to me. I have my lights and doors all automated.
I got a Smart Plug to enable to operate a fan from the bed. With either Alexa or my phone.
However, Smartthings have decided to concentrate on adding Philips Hue support to their app over making their own stuff work.
Furthermore, the little guide that comes with the Smart Plug is wrong! It's ok the app has a helpful online guide section,
that displays at about 1pt.
Smartthings error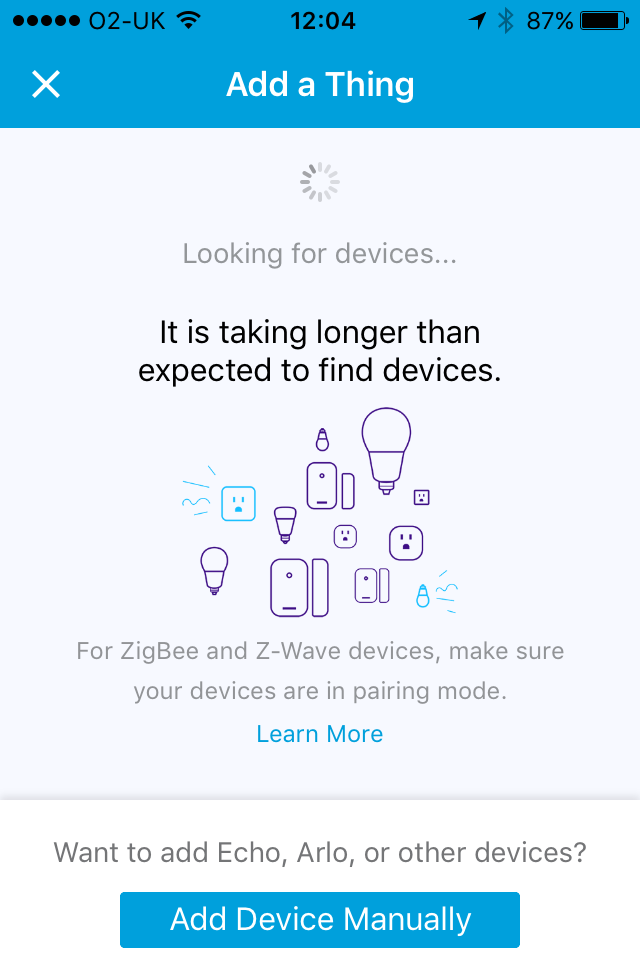 Smartthings error